New York, New York

Education:

Ph.D. in Philosophy, City University of NY

M.A., in Philosophy, New York University

M.Phil., City University of New York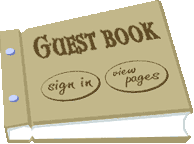 "I am tired and sick of war. Its glory is all moonshine. It is only those who have neither fired a shot nor heard the shrieks and groans of the wounded who cry aloud for blood, more vengeance, more desolation. War is hell."

—William Tecumseh Sherman

.

Camillo Mac Bica, Ph.D. Philosopher, Author, Activist

Dr. Camillo Mac Bica is an author, activist, and Professor of Philosophy at the School of Visual Arts in New York City. His focus is in Social and Political Philosophy and Ethics particularly as it applies to war. Mac is a long time activist for peace and social justice and coordinator of Veterans For Peace Long Island.