Peace Vet

The Memories, Flashbacks, Nightmares, and Cynical Rantings of a Vietnam Survivor

About the Site

You are cordially, albeit hesitantly, invited to share my memories, nightmares, flashbacks and cynical rantings. There's no telling what you will find here, everything from personal stories, poetry, and observations about my life and experiences, to commentaries about something that pissed me off, to more academic papers about war, the war experience, and healing from war.

About Me

I am a philosopher, writer and long time activist for veteran rights, peace, and social justice. My primary area of philosophical specialization is in social and political philosophy and ethics, specifically in the relation of war and morality. I an a long time member of the Vietnam Veterans Against the War and Coordinator of the Long Island Chapter of Veterans for Peace. While serving as an Officer in the United States Marine Corps, I spent thirteen unity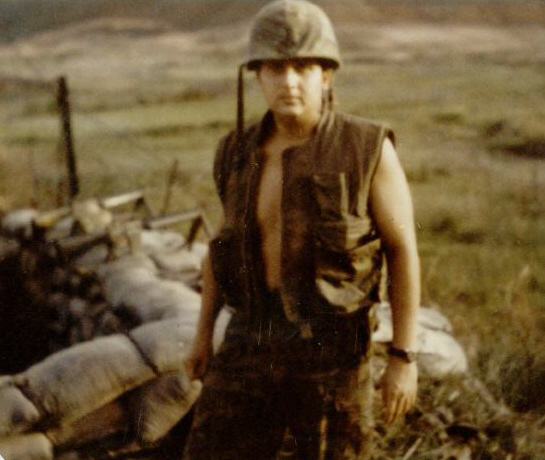 months in Vietnam with the elite 26th Marine Regimental Landing Team. During my recovery from my experiences in the War,  I founded and for five years coordinated the Veterans SelfHelp Initiative, AKA the HOOTCH Program ( a therapeutic community of war veterans suffering with Post Traumatic Stress Disorder), at the Department of Veterans Affairs Medical Center, Brooklyn. My military awards include the Navy Commendation Medal with Combat V device, the Republic of Vietnam Cross of Gallantry, Combat Action Ribbon, the Presidential Unit Citation, Republic of Vietnam Meritorious Unit Citation, Vietnam Service Medal, Vietnam Campaign Medal, National Defense Medal, and the New York State Conspicuous Service Award. Academically, I was privileged to receive the 2003 School of Visual Arts' Distinguished Scholar and Teacher Award.